Request a FREE Video Consult Today
Get all your questions answered in three easy steps!
YOUR PERIODONTIST IN BEVERLY HILLS
Nicolas A. Ravon, DDS, MSD
Dr. Nicolas A. Ravon is a recognized periodontal plastic surgeon and cosmetic restorative dentist whose practice combines art and medicine to create the most beautiful smiles. His surgical expertise makes him a pioneer in reconstructive and restorative dental surgery. His passion and his empathy complement his talents as a skilled surgeon whose focus is to provide the most rejuvenating results for his patients. Dr. Ravon's work in Europe and the United States has made him a leading figure in his field as highlighted by his numerous peer-reviewed scientific publications and appearances in the media. Dr. Ravon was featured on the Lifetime Network and LAVoyage.
Home
Welcome to Nicolas A. Ravon, DDS, MSD, blending artistry, medicine to design and support beautiful smiles
Dr. Nicolas A. Ravon welcomes you to our online "home." – RavonDental.com. We always look forward to making guests feel at home. Regardless of whether they hail from down the street (in Beverly Hills) or from our corner of California, or travel from afar – across the country or even around the globe!
An experienced and accomplished periodontist and restorative dentist, Dr. Ravon has established himself as a global authority in advanced treatments and services to restore periodontal tissues' health and stunning appearance.
Patients have peace of mind that their health, safety, and attractive appearance are in exceptional hands due to Dr. Ravon's demonstrated artistry, skill, and technical competency. A Clinical Instructor of the prestigious Seattle-based Kois Center, Dr. Ravon is a pioneer in advanced cosmetic, reconstructive, and surgical procedures. He has played a pivotal role in innovating cosmetic and restorative dentistry and looks forward to transforming your smile's health, function, aesthetics, self-confidence, and overall well-being.
Patients near and far have benefited from our signature services, which include
Periodontal plastic surgery to correct a "gummy" smile bring attractive proportions to an imbalanced gum line.
Stand-out cosmetic procedures; for instance, lightening of intrinsic (internal) discoloration, tooth reshaping, and natural-looking porcelain veneers
Cosmetic orthodontic treatment with Invisalign® clear aligners
Myriad periodontal therapies to resolve gum disease – from gum grafting to guided tissue regeneration
State-of-the-art tooth replacement with zirconia (non-metal) dental implants, as well as immediate implant placement
Complex smile makeovers and full-mouth rehabilitation
Comprehensive preventative dentistry programs to protect the teeth, gums, and mouth from decay, gum disease, and other health threats
The practice of Dr. Nicolas A. Ravon, is supported in the mission of quality dentistry and exceptional dental care through cutting-edge technologies and safe and predictable relaxing sedation methods. Similarly, our visitors appreciate that they can visualize treatment outcomes as Dr. Ravon is certified in digital smile design. Request an appointment or schedule a virtual consult at the appropriate buttons on this website, or our team welcomes your call at (310) 275-5325.
We look forward to warmly welcoming you.
Welcoming Patients From Around the World
Nested in the heart of Beverly Hills, Dr. Ravon's practice offers the luxury and the services that any traveling patient may require. Due to his international renown, Dr. Ravon regularly sees patients from around the world. Through his expertise, Dr. Ravon is able to produce incredible results in a minimal amount of visits, making it convenient for traveling patients. Take advantage of your stay by enjoying beautiful, sunny Los Angeles while you take care of yourself and your smile. To help accommodate international patients, we offer virtual consultations, as well as concierge services (at the cost of the patient) to schedule and plan every part of your journey in Los Angeles.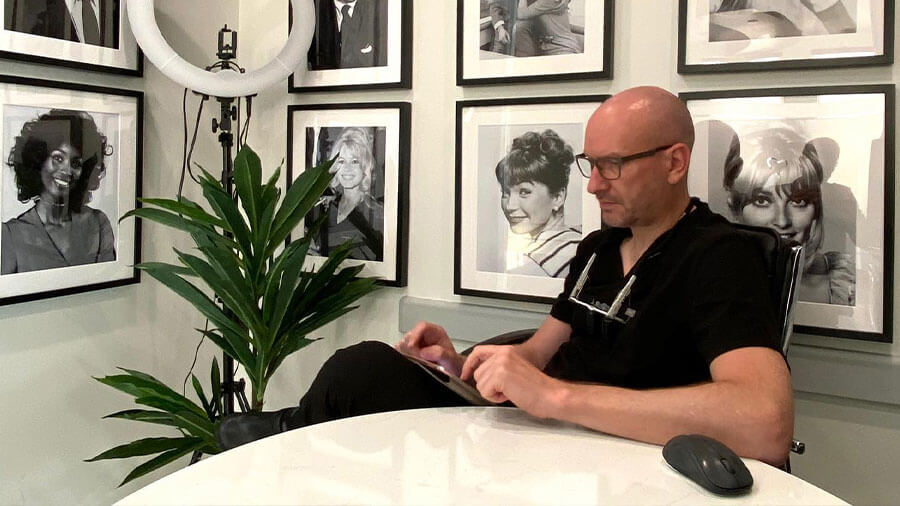 We recommend traveling for cosmetic dentistry if you can afford to travel and you want amazing results you won't find anywhere else. Dr. Ravon handles everything from mild to extreme cases. In the end, you get what you pay for. Find out how Dr. Ravon can help your smile by scheduling a virtual consultation. As a bonus for cosmetic dental tourism, you have an excuse to explore Beverly Hills and the Los Angeles area.
Dr. Nicolas A. Ravon has specific training and expertise in the most extreme cases that other periodontists would usually decline. He even has experience correcting existing procedures that didn't turn out well or didn't provide the patient with the results they were hoping for. Dr. Ravon prides himself on providing each of his patients, no matter how complex their case, with the comfort and relief they need.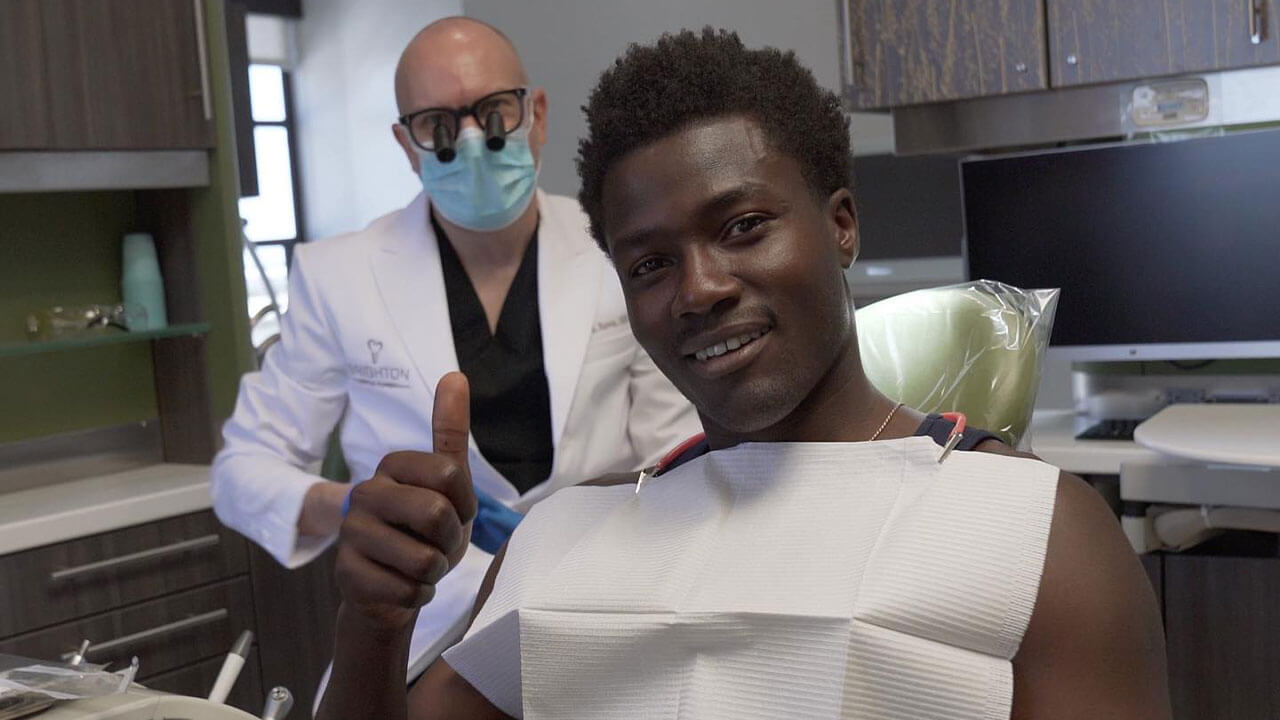 There are times when some dentists might suggest pulling all of your teeth and replacing them with a restorative treatment to achieve your goals. Before you agree to extract your remaining teeth, it's usually beneficial to get a second opinion. Dr. Ravon is happy to provide patients with second opinions for their dental problems.
Yes! Dr. Ravon has a digital smile design certification. Before your procedure, he will show you a digital before and after photo of what your smile will look like afterward. This allows us to tweak your procedure plan beforehand to deliver you the exact results you're searching for.
Improve Your Smile with Periodontal Plastic Surgery & Cosmetic Dentistry
Dr. Nicolas A. Ravon is a periodontal plastic surgeon whose practice strives for the most rejuvenating results. While plastic surgery focuses on body image, periodontal plastic surgery focuses on achieving the perfect oral aesthetics through surgical and non-surgical procedures including gum grafting, and botox, for example. Following your consultation with Dr. Ravon, you will know what treatment best responds to your goals and expectations. With Dr. Ravon's expertise in reconstructive dentistry, cosmetic treatments, orthodontics, and periodontics, he can transform any smile to be healthy, functional, and beautiful. If you're unhappy with your smile, what are you waiting for? See how Dr. Ravon can transform your life today.